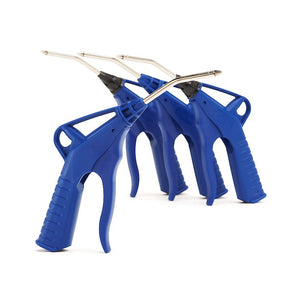 The classic blowgun for high comfort and performance
The CEJN Series 208 blowgun has a valve package that enables it to handle both air as well as non-explosive fluids. The Series is offered in several styles, including standard full-flow, noise-reducing Star-Tip, and a pressure-regulated safety version. Various tubes and tips are available to meet specific application requirements.
The world's most copied blowgun
CEJN has built and designed blowguns for more than 60 years. Every new model has taken a step further within safety, ergonomy, performance and durability. Numerous field tests and design studies have led to the current selection of high-performance blowguns. The design and color can easily be copied. The know-how, experience and performance can not be copied. Specifically look for the CEJN brand to ensure safety and performance.